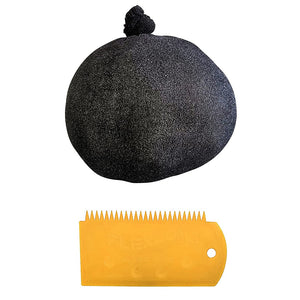 Keep your board looking fresh and make sure your wax is always providing the traction you need to shred! 

Regularly changing your wax is good for many reasons. A bright, clean coat of wax makes your board look new, giving you an extra emotional boost to get out and surf hard! Old wax gets dirty and slippery, looks gross and won't keep your feet attached like new, tacky, grippy wax does.
The Fireball Surf Wax Remover thoroughly rubs off any wax residue after you scrape your board with the included wax comb, leaving a smooth, clean surface for you to apply the perfect wax job!