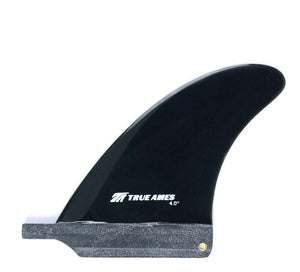 Who of our founding foreparents would have ever imagined surfers evolving to the point where we need less, but still some, fin in the middle of our mid-to-big boards?
For when you're totally dialed-in, or are a student on the path, there's the single fin box small trailer fin. Turn your 2+1 into a thruster, a twin + 1, or just get really freaking weird.
This versatile template, offered in seven different sizes, is well-suited for a multitude of applications and board designs.