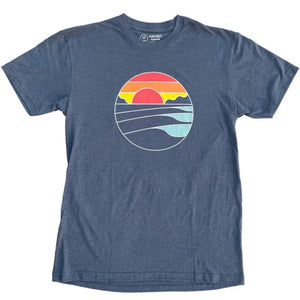 This beautiful design is part of Uroko's collaboration with MTNS2SEA. All Uroko's profits from the sale of this tee will go to supporting Mountains 2 Sea and the solid work they do with teens.
Mountains 2 Sea is a 501c3 non-profit that brings teens from rougher circumstances into the natural world to teach them practical life skills.
60 Cotton/ 40 Polyester

Super Soft (Nothing worse than wearing a tee that feels like cardboard.)
Pre-shrunk (minimum shrinking after washing)
Printed with water based ink for a non obtrusive feel.