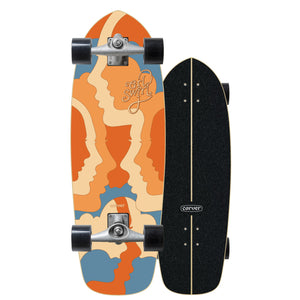 GRLSWIRL's mission to empower women, trans folks and non-binary people through skateboarding begins and ends with rigorous grassroots efforts. Not only are they bringing more people to the sport, but GRLSWIRL wants them to feel empowered to face their fears, be themselves and step into their power.
Width: 9.75"
Length: 29.5"
Wheelbase: 16"
Nose: 3.5"
Tail: 6.25"
Trucks: Carver CX
Wheels:70 MM Mag Smoke 78A
Construction: 7-ply maple
Carver completes are not eligible for $5 shipping, standard rates apply.